Congratulations to Debbie Barth for becoming the first baby boomer featured on this site using video! View the video below and enjoy her insightful sharing. Get ready to get motivated! Learn her secret three (3) power words.
Just click on the template to get her talking.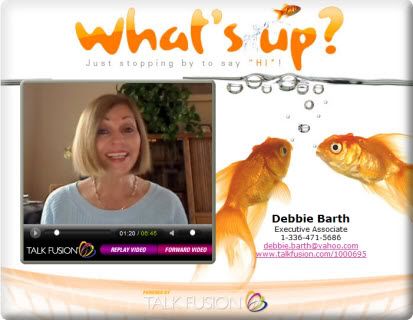 Deb was being shy on the video so I decided to include more links to really strut her stuff.
Business Networking and Resources for Women